Communication Skills Development
The effects of poor communication on personal or work relationship can threaten the existence of a relationship itself. The symptoms of communication breakdown include feeling like the other person is not listening, arguing constantly, feeling like nothing of substance is being said and defensiveness, among many other warning signs. All of these symptoms of communication breakdown serve to create an obstacle toward relationship problems.
After communication breakdown has set into a relationship, if the situation is not quickly resolved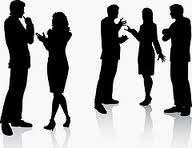 through open and positive communication, more problems begin to set in. The opportunity that poor communication creates for problems to enter the relationship intensifies with each instance of poor communication. Poor communication makes it difficult for people to relate to each other. Without the ability to relate to each other, the parties may begin to second-guess the relationship itself. Poor communication skills often lead to misunderstandings, which only lead to further problems.
In reality, 80 per cent of communication that is interpreted is of the nonverbal sort, such as body language and facial expressions. Or the tone and pitch of voice!

The relationship also stops functioning well parties begin to withhold information from each other. The further a relationship is allowed to deteriorate because of poor communication, the more difficult it is to regain trust and return the relationship to what it once was.

We work with individuals and couples to provide communication skills development to facilitate a major improvement in communications.
If you live in central or north London, contact us now to find out how our communication skills development can help to improve your relationships.