Overcoming Low Self-Esteem
Building Self-Esteem
Real Self Confidence and Esteem is based in emotion, not a self image. To build self confidence and overcome low self-esteem is to change how we feel emotionally about ourselves. To change our emotion requires changing two different core beliefs about self image. The first core belief is obvious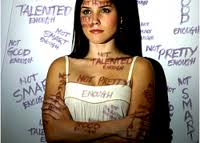 . It is the belief that we are not good enough. It may have a more specific association to how we look, how smart we are, money, or lack of confidence sexually. The second core belief to change is the image of success that we feel we should be. Changing this belief is contrary to logic, but is a must if we are to succeed in overcoming low self-esteem and feelings of insecurity.
False Self-Image of Perfection Cause of Low Self-Esteem and Lack of Confidence
When your mind has an image of success that you "should be" it associates happy emotions with that picture. The mind does a comparison between the image of perfection and how you see your self image currently. The comparison results in judgment and self rejection for not meeting the image of perfection. The self rejection results in feeling unworthy and of low self esteem.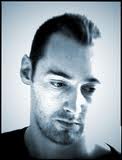 While the image of perfection appears to be a way for us to feel good about ourselves, it is actually causing us to reject ourselves which creates feelings of "not being good enough."
Changing the "not good enough" image is much easier once you have broken your belief in the image of perfection. OR IDEALISED FANTASY Without the image of perfection you no longer have the comparison reinforcing the unworthy "self" image.

If you live in central or north London, contact us now to find out how we can help you in overcoming low self-esteem issues.
Call us today for more information or to arrange a counselling or psychotherapy session in central or north-west London or Elstree (covering Bushey, Radlett, Watford St Albans and the surrounding areas)