Counselling for Depression

Depression is more than simply feeling unhappy or fed up for a few days.
We all go through spells of feeling down, but when you're depressed, you feel persistently sad for weeks or months rather than just a few days.
Some people still think that depression is trivial and not a genuine health condition. They're wrong. Depression is a real illness with real symptoms, and it's not a sign of weakness or something you can 'snap out of' by 'pulling yourself together'.

Depression is not just one thing.
For example you can be depressed because of an event, the situation, physical circumstances, or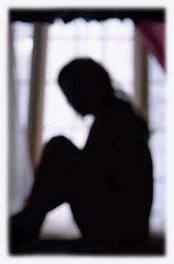 clinical,(chemical hormonal biological) factors. But it can last days, weeks months or years. It may be helped with medication but this will not change what you think but at its best will reduce the intensity of the feelings. Counselling for depression leads to understanding and changed behaviour so that you can dramatically improve and even overcome the situation.
How to tell if you have depression
Depression affects people in many different ways and can cause a wide variety of symptoms.
They range from lasting feelings of sadness and hopelessness to losing interest in the things you used to enjoy and feeling very tearful or anxious.
There can be physical symptoms too such as feeling constantly tired, sleeping badly, having no appetite or sex drive and complaining of various aches and pains.
The severity of the symptoms can vary. At its mildest, you may simply feel persistently low in spirit, while at its most severe, depression can make you feel suicidal and that life is no longer worth living.
We need to be aware of the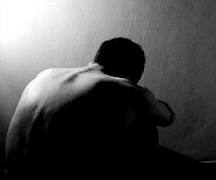 conflict we feel inside and accept the dilemmas we experience. Through awareness, understanding and acceptance, we can sometimes make real choices and experience change. Without over analysis, which we may all previously suffer from, in therapy we make conscious and understand better that which we had previously done automatically, subconsciously and without awareness.
The good news is that with counselling for depression, providing the right treatment and support, most people can make a full recovery from depression.

Call us today for more information or to arrange a counselling or psychotherapy session in central or north-west London or Elstree (covering Bushey, Radlett, Watford St Albans and the surrounding areas)