Drug Addiction Counselling
Many people do not understand why or how other people become addicted to drugs. It can be wrongfully assumed that drug abusers lack moral principles or willpower and that they could stop using drugs simply by choosing to change their behavior. In reality, drug addiction is a complex disease, and quitting takes more than good intentions. In fact, because drugs change the brain in ways that foster compulsive drug abuse, quitting is difficult, even for those who are ready to do so. Through scientific advances, we know more about how drugs work in the brain than ever, and we also know that drug addiction can be successfully treated to help people stop abusing drugs and lead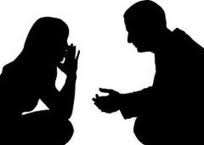 productive lives.
Drug abuse and addiction have negative consequences for individuals and for society with the destructive public health and safety implications of drug abuse and addiction, such as family disintegration, loss of employment, failure in school, domestic violence, and child abuse.

What Is Drug Addiction?
Although the initial decision to take drugs is voluntary for most people, the brain changes that occur over time challenge a personís self-control and ability to resist intense impulses urging them to take drugs.
Fortunately, drug addiction counselling and associated treatments are available to help people counter addictionís powerful disruptive effects. Research shows that combining addiction treatment medications with behavioral therapy is the best way to ensure success for most patients. Treatment approaches that are tailored to each patientís drug abuse patterns and any co-occurring medical, psychiatric, and social problems can lead to sustained recovery and a life without drug abuse.
S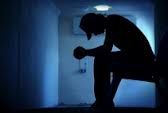 imilar to other chronic, relapsing diseases, it is not uncommon for a person to relapse and begin abusing drugs again. Relapse, however, does not signal treatment failureórather, it indicates that treatment should be reinstated, adjusted, or that an alternative treatment is needed to help the individual regain control and recover.
Why Do Some People Become Addicted While Others Do Not? No single factor can predict whether a person will become addicted to drugs. Risk for addiction is influenced by a combination of factors that include individual biology, social environment, and age or stage of development. The more risk factors an individual has, the greater the chance that taking drugs can lead to addiction.

If you live in central or north London, contact us now to find out how our drug addiction counselling service can help.

Call us today for more information or to arrange a counselling or psychotherapy session in central or north-west London or Elstree (covering Bushey, Radlett, Watford St Albans and the surrounding areas)