Sleeping Problems
Do you want to be productive, mentally sharp, emotionally balanced, and full of energy all day long? The way you feel during your waking hours hinges on how well you sleep at night.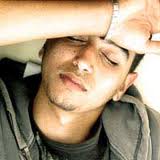 Sleep is essential for energy, health, productivity, and emotional balance. And most people donít get nearly enough. Learning about sleep and healthy sleep habits can help you put a stop to night time problems and improve the quality of your rest and with it, the quality of your life.
Good sleep strategies are essential to deep, restorative sleep you can count on, night after night. By learning to avoid common enemies of sleep and trying out a variety of healthy sleep-promoting techniques, you can discover your personal prescription to a good nightís rest.


If you live in central or north London, contact us now to find out how our sleeping problem service can help.
Call us today for more information or to arrange a counselling or psychotherapy session in central or north-west London or Elstree (covering Bushey, Radlett, Watford St Albans and the surrounding areas)