Treatment for Panic Attacks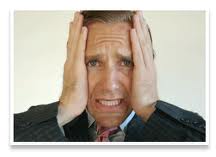 When panic attacks are experienced out of the blue without an apparent trigger, this is classified as panic disorder.
Sufferers of panic attacks often feel fine one minute, and yet the next may feel totally out of control and in the grips of a panic attack. Panic attacks produce very real physical symptoms from a rapid increase in heartbeat to a churning stomach sensation. These physical symptoms are naturally unpleasant and the accompanying psychological thoughts of terror can make a panic attack a very scary experience. For this reason, sufferers start to dread the next attack, and quickly enter into a cycle of living Ďin fear of fearí.

Have you experienced sudden attacks of intense anxiety or fear during which you felt as if you were going to die, or lose control, or go crazy?
Do you worry about having other attacks of intense anxiety or fear?
Have you started to modify your behaviour in order to avoid certain situations which in the past have caused you anxiety?
Do you worry about the physical symptoms (increased heartbeat, breathlessness, shakiness, light-headedness) that the attacks of anxiety cause?A phobia is an irrational fear of an object/situation that would not normally trouble most people. As the name suggests, simple/specific phobias are phobias that are about specific objects or situations. They can be quite distinct in nature and easily identified. For example, fear of spiders, fear of thunderstorms or fear of heights.
If you live in central or north London,
contact us
now to find out how our treatment for panic attacks counselling service can help you overcome this condition.
Call us today for more information or to arrange a counselling or psychotherapy session in central or north-west London or Elstree (covering Bushey, Radlett, Watford St Albans and the surrounding areas)